---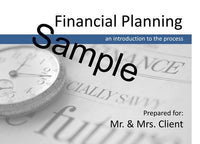 Client Personal Planning PowerPoint
IARFC Members - Receive 50% Discount with Code at Checkout. 
From Introduction to Plan Monitoring, our fully scripted, easily edited PowerPoint can be utilized to explain the Financial Planning Process to your prospects and clients.  This attractive visual presentation helps explain the role of the financial consultant and how you  help clients obtain financial freedom through an organized, efficient financial plan.